Your many-stop shop for the best, boldest and most interesting rpgs in print.
Like the name says, this isn't really a store. It's more of a clearinghouse for direct sales. Each of the "buy now" buttons you see, that individual publisher owns, maintains, and processes it directly.
You get all the benefits of dealing directly with the publisher, plus all the convenience of one consolidated site.
Are you a game creator-publisher? You can get your games listed here too.
creator info >>
Are you a retailer? Many of the games here are available on retail terms.
retailer portal >>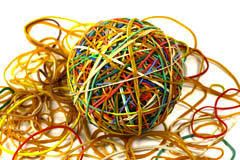 Cool. I'm glad you're here.
I'm offering the indie rpgs un-store as a service, if you're a game creator who:
1. Makes all your own financial decisions about your games' publication (creator-owner, self-publisher); and
2. Processes and fulfills your own direct sales.
If you have a "buy now" button on your website, odds are that I mean you.
signing up
Write me, Vincent Baker, at
If I don't already know you, tell me about your publishing company and your games. I need to know whether you meet my two criteria, so be sure to tell me who creates your games, who writes them, and who makes the publishing decisions about them.
If you have any questions or suggestions, write me at the same address. I'll be happy to hear from you and I love to answer questions.
Independently Fulfilling
The indie rpgs un-store is integrated with Independently Fulfilling, a small-scale fulfillment venture I'm working on. Like the un-store, Independently Fulfilling is an opt-in service I'm offering to game creators who'd find it useful. Signing up with the un-store means creating an account with Independently Fulfilling, but it absolutely does not require you to use Independently Fulfilling to process and fulfill your orders.
Ultimately, un-store publishers who fulfill using Independently Fulfilling will have some cool options available to them - the benefit of integrating the two - but that's still some weeks or more off.